Aircraft Projects
1954 queens royal tour aircraft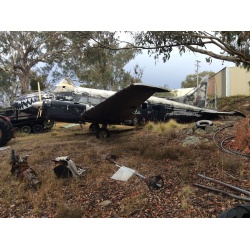 Queen Elizabeth's C-47B Dakota cockpit
This is the nose cockpit section from a C-47B Dakota that was used by the queen on her 1954 Royal tour of Australia.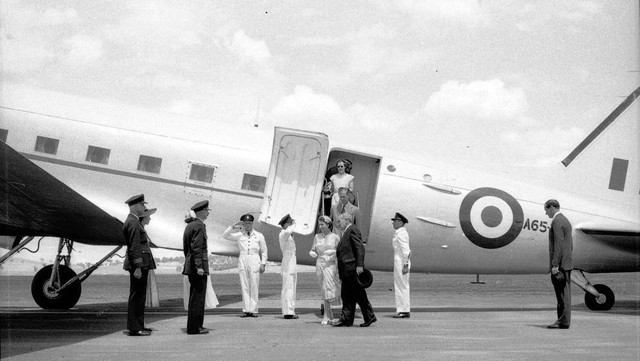 (above: Queen Elizabeth and the Duke of Edinburgh exiting the aircraft)
The aircraft was delivered in 1945 to 36th squadron of the RAAF as A65-123 and was used to transport Queen Elizabeth and the Duke of Edinburgh around the country in 1954.
During this time it was briefly flown by Prince Philip, Duke of Edinburgh.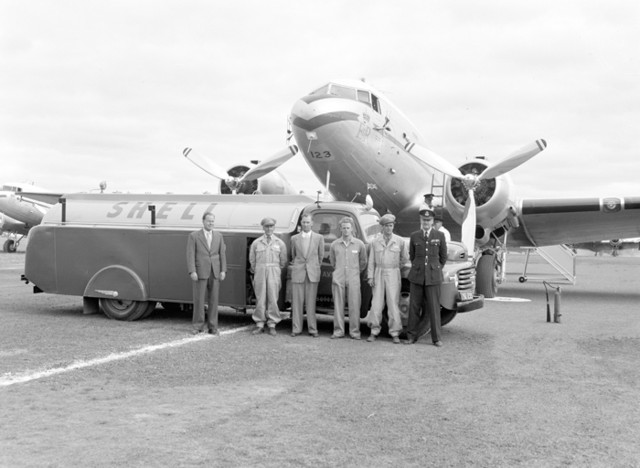 (above: during the tour)(below: later RAAF service)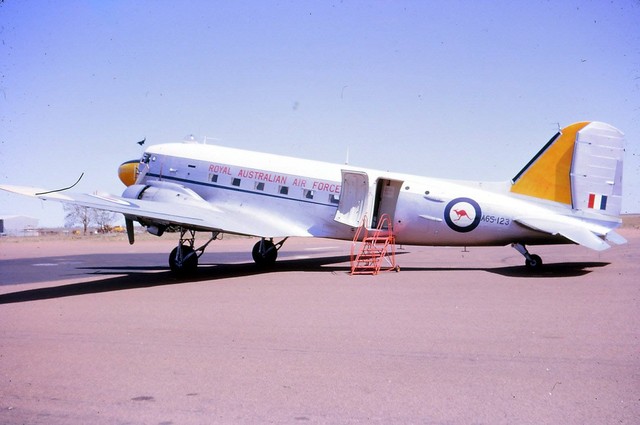 It continued in RAAF service until 1968 when it was transferred to the Royal Australian navy and designated N2-123 coded NW for its home base at HMAS Albatros.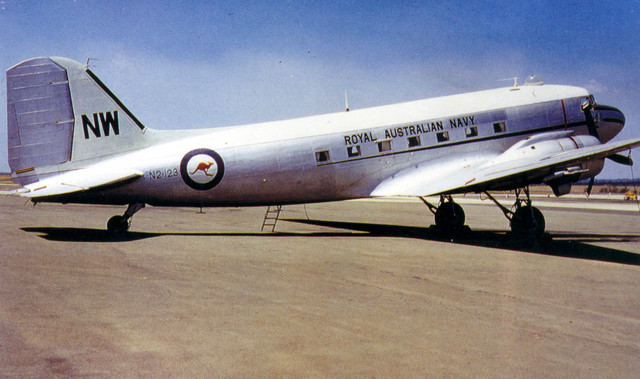 (above: with the navy at Nowra NSW)
After the Navy retired it's Dakotas this aircraft was broken up with only the cockpit being saved. Since then this section has been completely restored to its original condition and has been preserved in storage for over thirty years.
The section is entirely restored and complete down to the pilots head sets.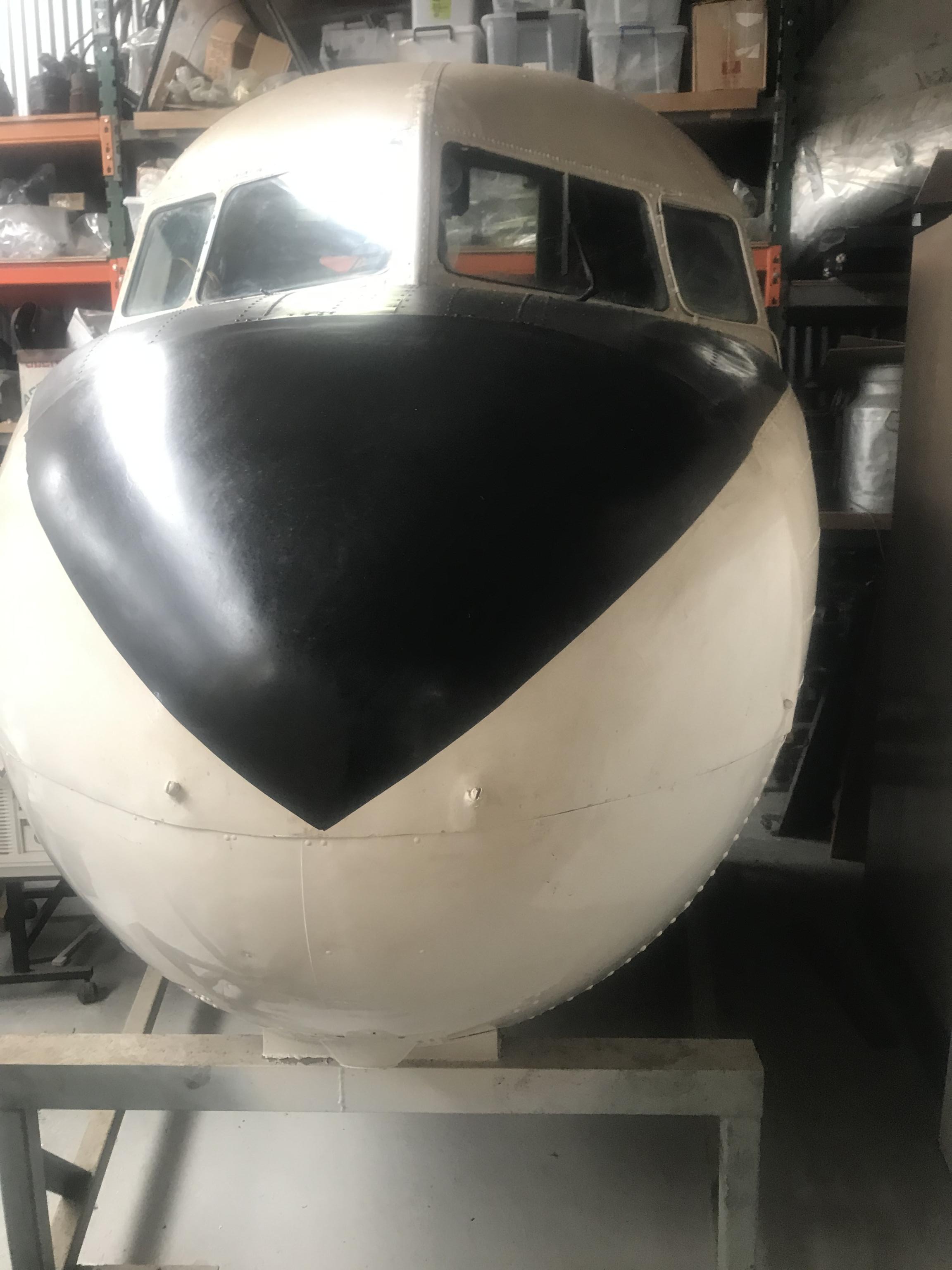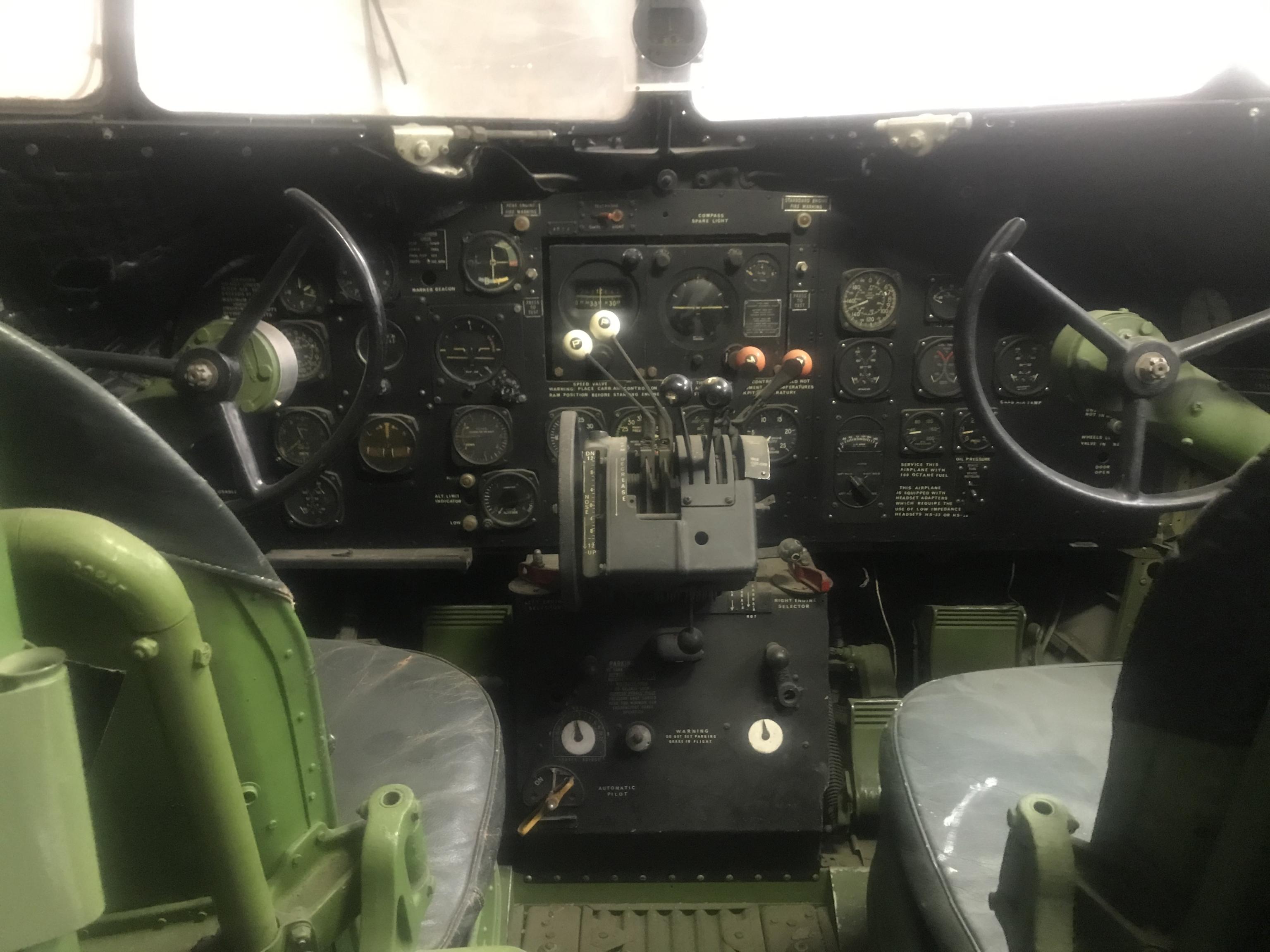 The section is mounted on a wheeled stand and can be shipped world wide safely via sea freight.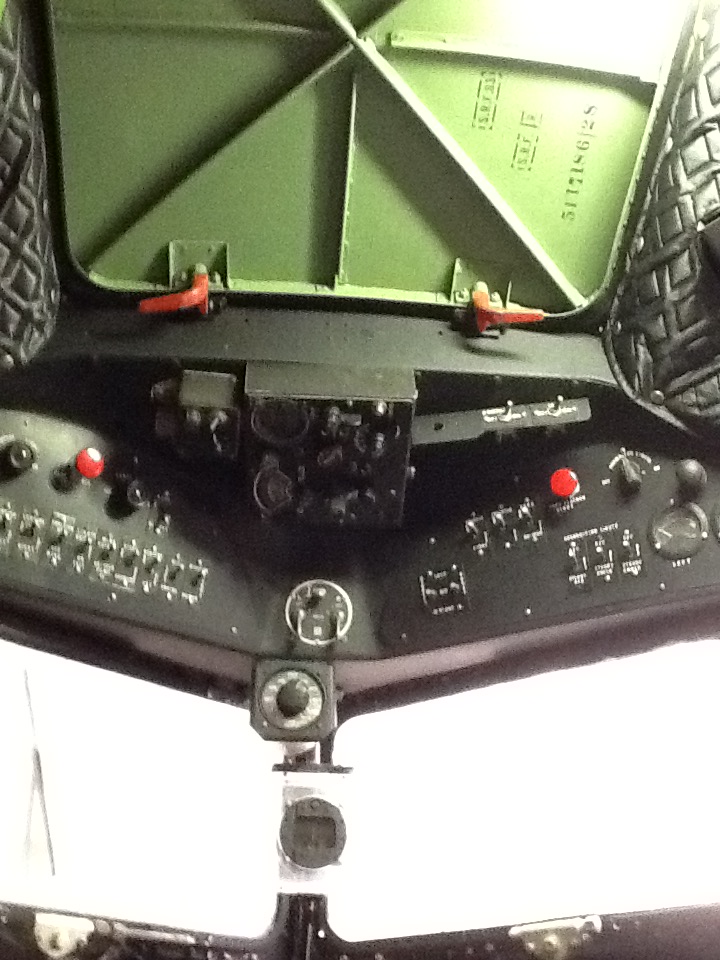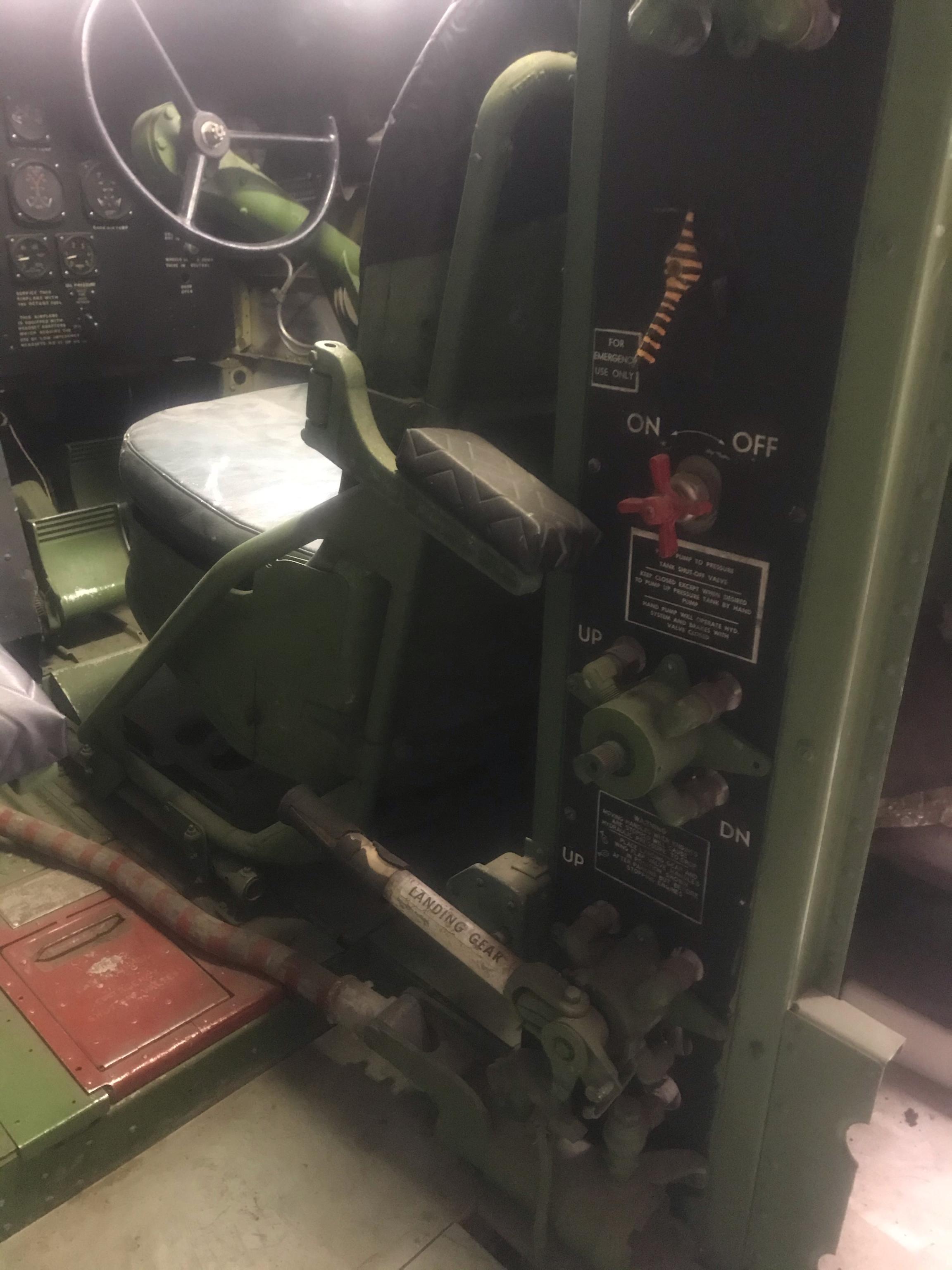 This section is a historic museum piece ready to display or use for movie work without lifting a finger.
The asking price is far less than the cost of acquiring all of the correct parts during restoration.
The section should fit in a sealed 20ft container for shipping.
Asking US $39,000.
1954 queens royal tour aircraft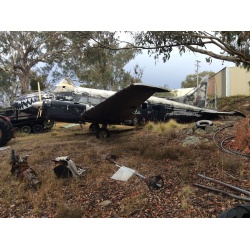 DeHavilland Dove aircraft
This aircraft was the first Dove/Devon used by the Royal New Zealand Air Force.

History:

Arrived in early 1948 and assembled by De Havilland at Rongotai.
Entered the New Zealand Civil Aircraft Register as ZK-AQV.
The C of A was issued on 09 April 1948 and was cancelled on 27 November of that year.
BOC with the RNZAF on 20 April 1948 as a VIP aircraft with the General Purpose Flight based at Ohakea.
To 42 Squadron Ohakea as NZ1801.
Into storage at Woodbourne in June 1963 and advertised for sale by GSB tender 24 April 1970.
Total airframe hours were given as 4003:30.

Sold in April 1970 to Australian Helicopters Ltd, Parafield, SA and registered as VH-MGT 01 June 1971.
To Airfast Helicopters, Mascot, NSW 20 November 1974.
To Armor Coatings Ltd, Park, SA 18 April 1975.
To M. Rainsford, South Perth, WA 22 April 1976.
Removed from register 10 September 1976 as withdrawn from use.

The aircraft currently has no engines and uses dummy propellers, the nose gear has been removed to make it look like a tail dragger, the interior is fairly bare also.
This is a great display piece with a good history, located just west of Sydney NSW, Australia.