Bell P-39 Airacobra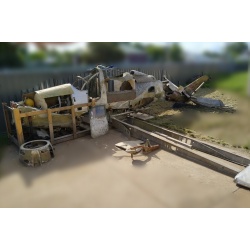 Extensive collection of parts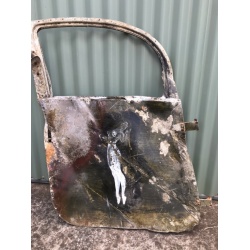 very rare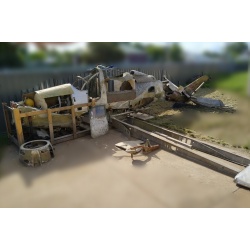 (SOLD) Bell P-39 Airacobra project's (Bell P-39 Airacobra)
Extensive collection consisting of several Bell P-39 Airacobra combat veterans of the pacific war.

PHOTOS

The main project consists of two P-39 fuselage hulks
P-39D 41-6978 & P-39Q 44-3303, both of which were shipped to the pacific theater in the second world war.
There are also parts from several D, F, L and Q aircraft and multiple identities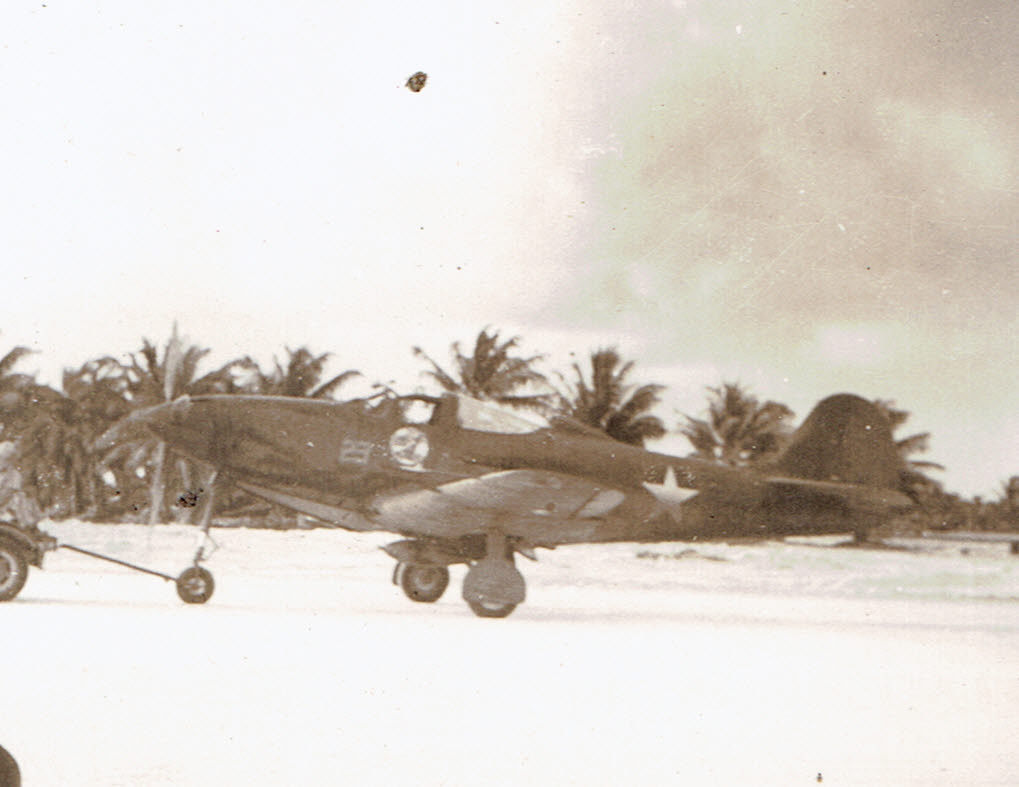 P-39D 41-6978 crashed after an engine failure in 1942 in Vanuatu, this wreck was rediscovered and cut into several pieces by locals who removed some parts and scrapped them.

P-39Q 44-3303 survived the war and was demilitarized by the us army by cutting the wings off and severing the fuselage forward of the cockpit.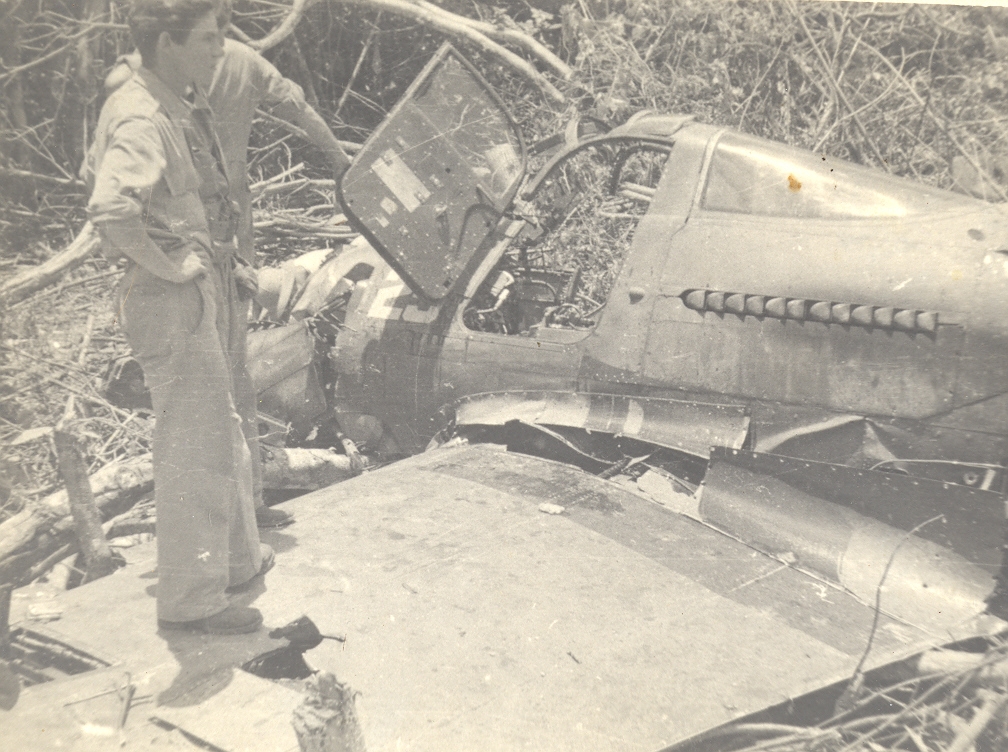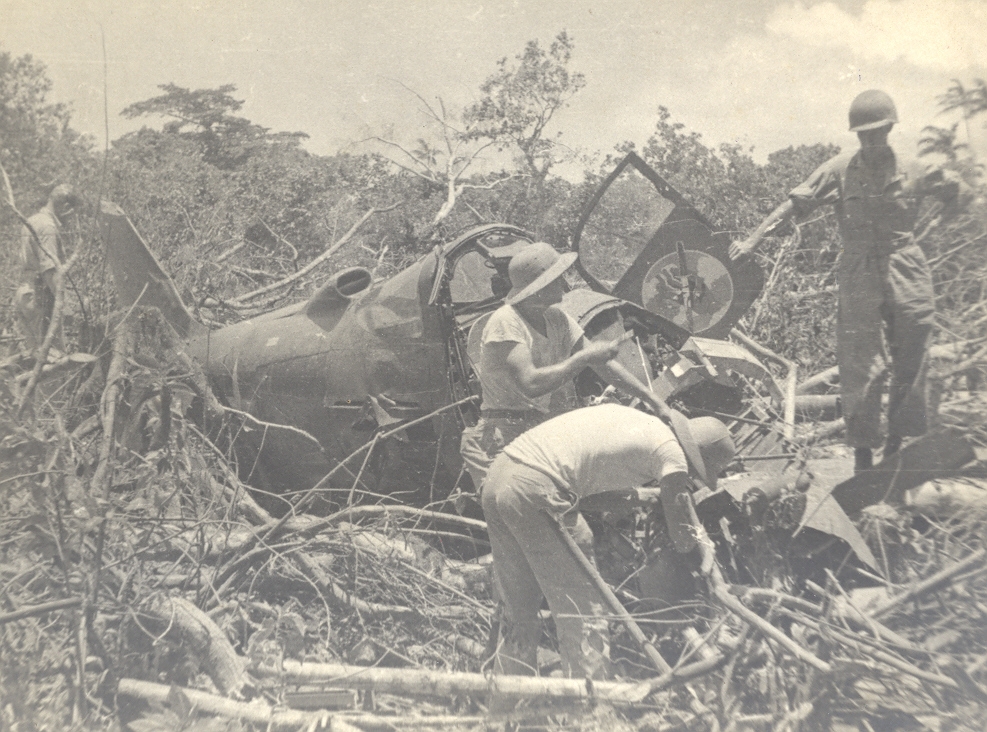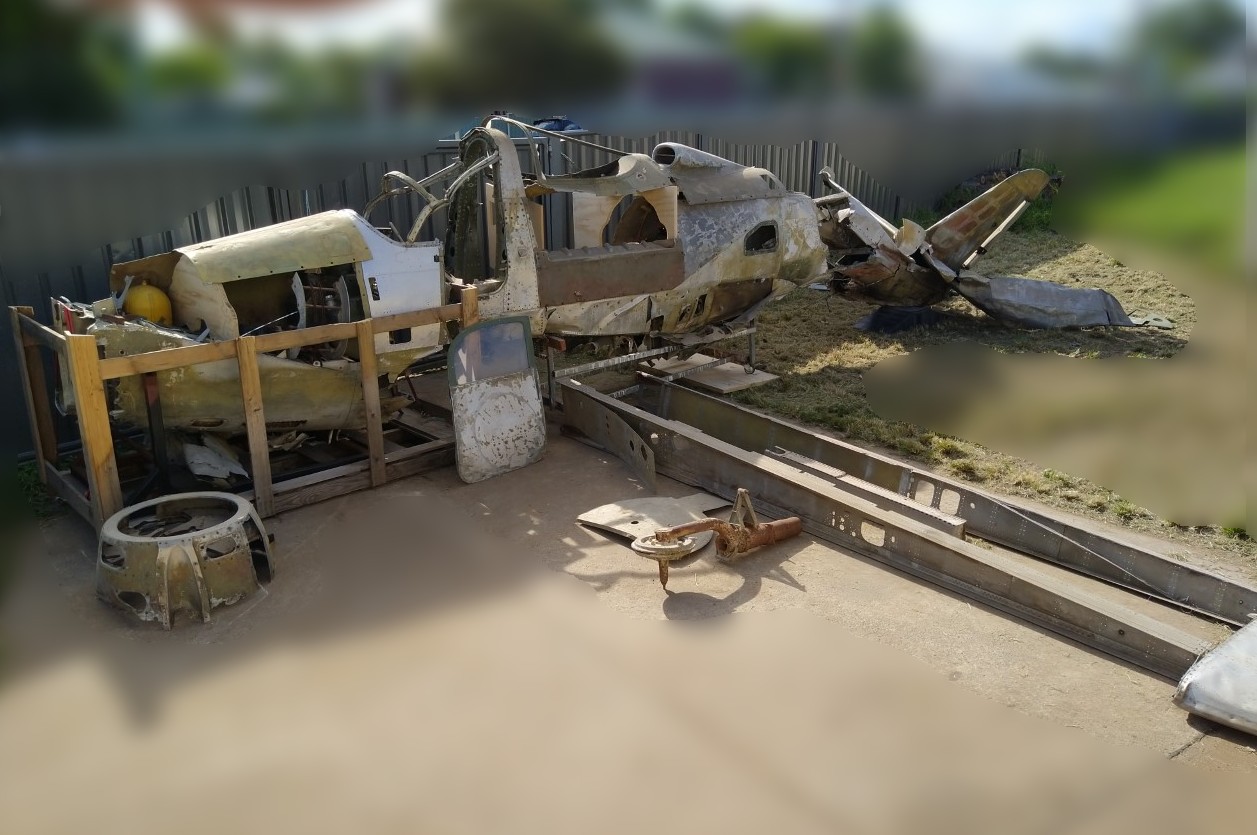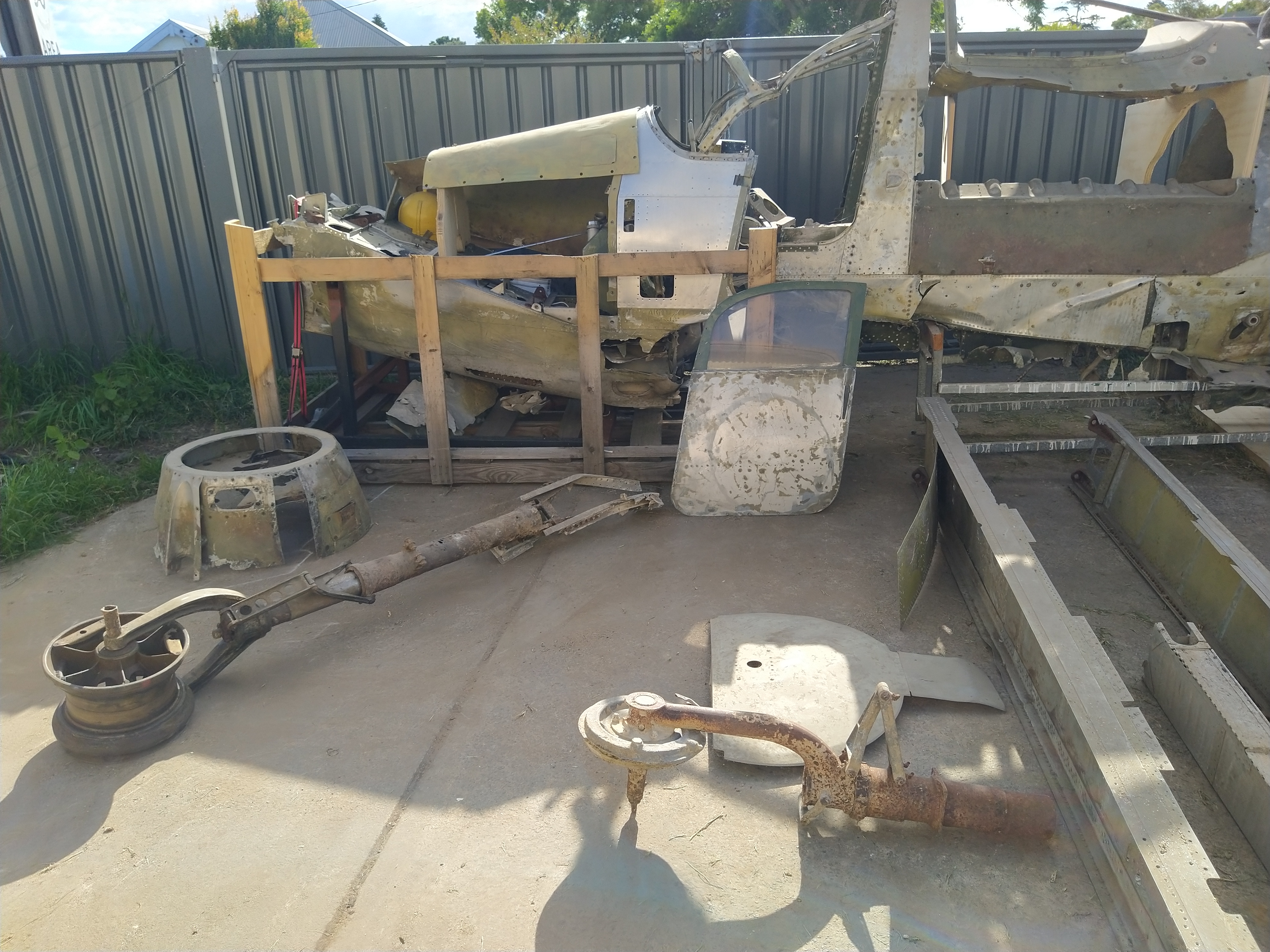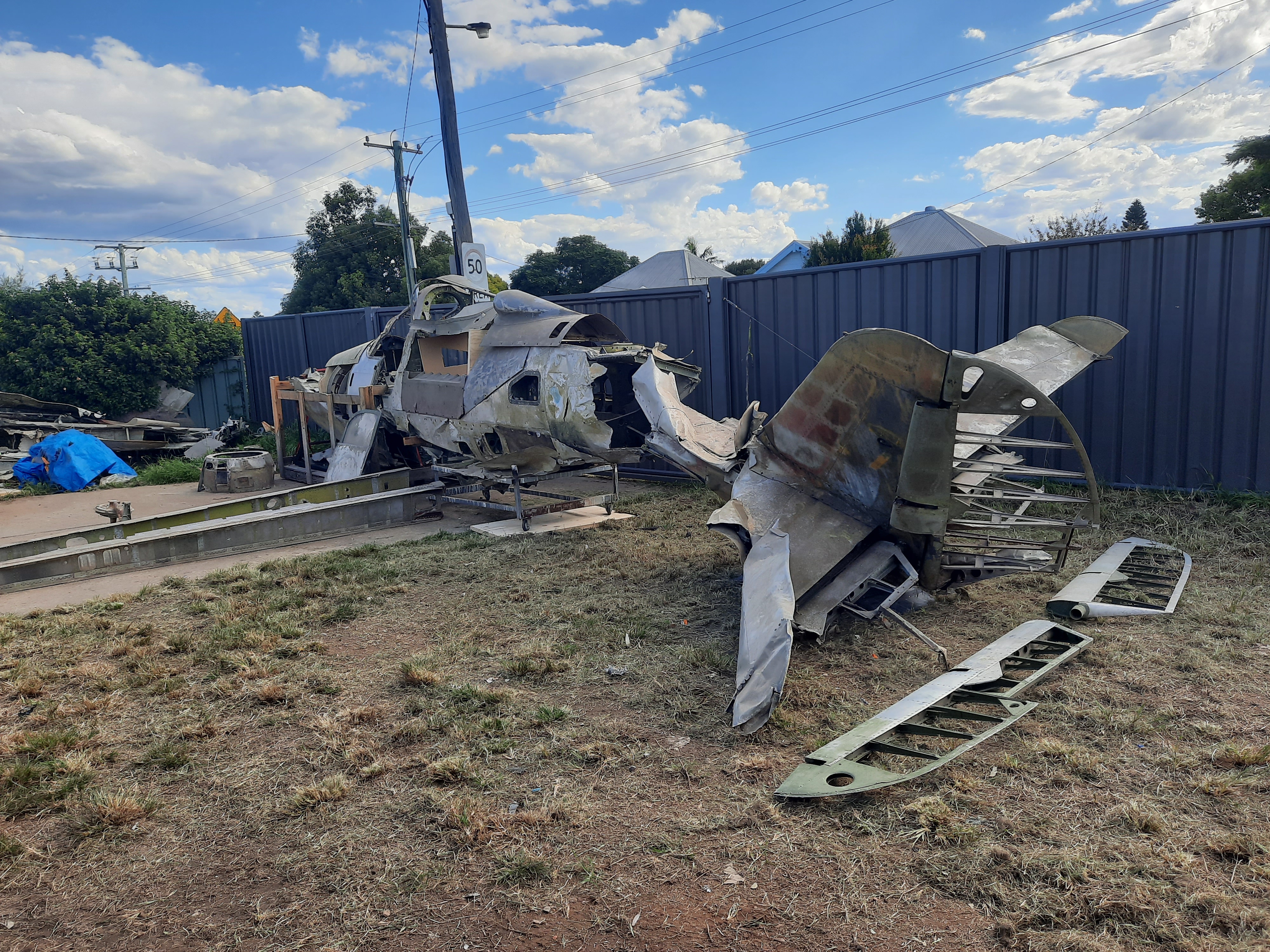 P-39D 41-6978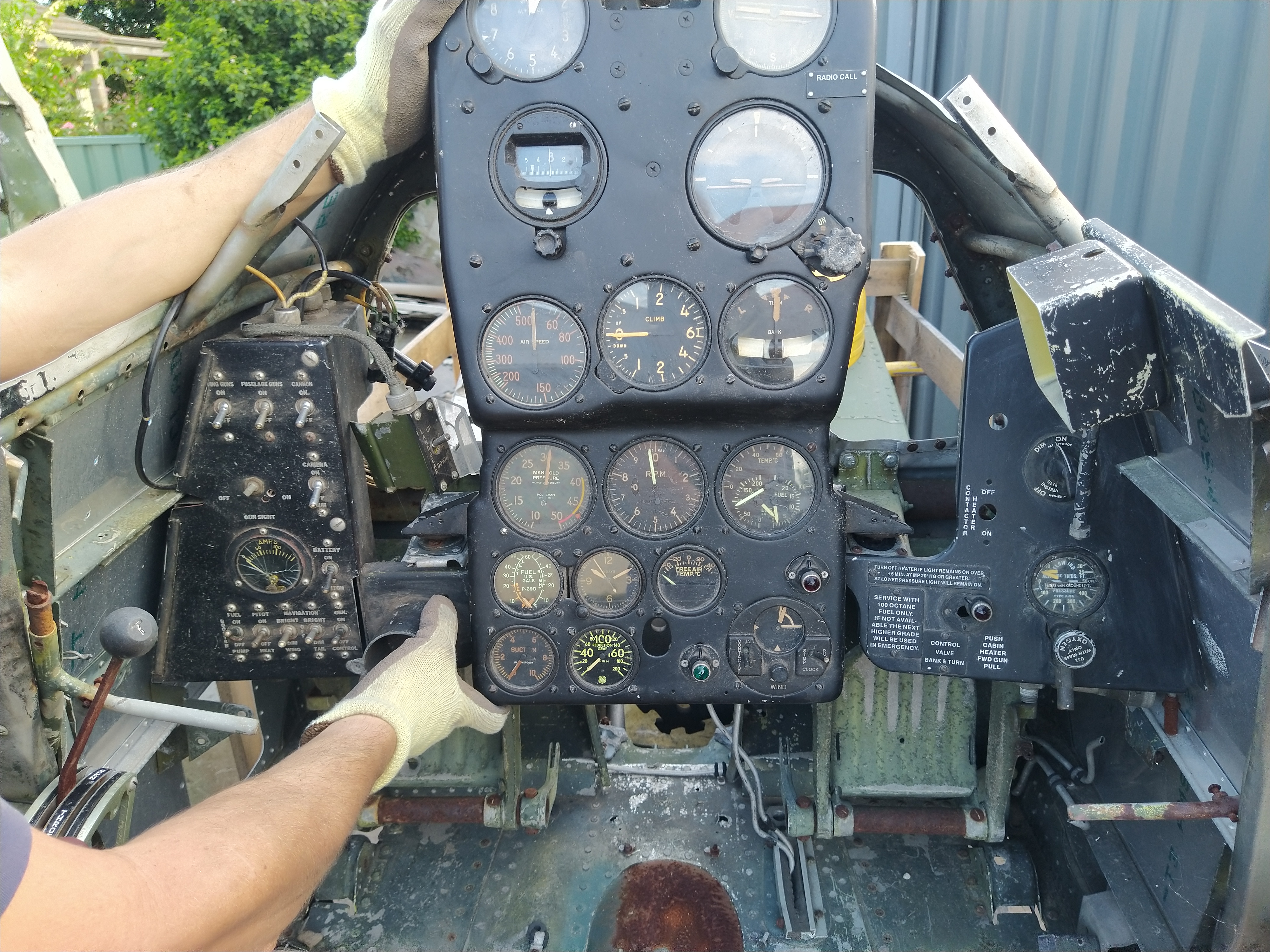 Parts included with the project consist of but are not limited to:

full set of digital blueprints
main fuselage section P-39D 41-6978, cut mid cockpit floor, severed aft of rear fuselage attach point
P-39D 41-6978 firewall, pattern
P-39D 41-6978 tail section/portion of rear fuselage, major damage, some good parts/patterns/fittings
P-39D 41-6978 left side nose section, damaged/parts/patterns
P-39Q 44-3103 front fuselage keel section, nose to cut mid cockpit floor, full of fittings/parts/pattern
P-39L nose section from gearbox mount to mid cockpit floor complete
P-39F tail section/partial rear fuselage
One complete wing, one disassembled wing, one half wing and multiple wing sections
Several wing tips
several sets of main under carriage
nose gear & wheel
rear canopy/greenhouse
intake scoop and other body panels
a pair of elevators and a damaged pair on the F tail
cannon mounts
new made rudder pedal hangars & adjust arms
undercarriage leg doors
many wing skins
battery access trays
two nose gearboxes including one new old stock
several drive shafts
original instrument panel from 41-6978 damaged
main instrument panel - good condition
left instrument panel - good condition
right instrument panel - good condition
lower iff box
many instruments
rudder pedals and a couple of sets of hangars including a newly made set
new forward fuselage webs
more than one set of exhaust stacks and several P-400 type stacks
several doors
trim wheel
steel box center section with skins and wing attach forgings, new old stock
nose bowl
several armor sections
multiple front & rear windscreen frames
many stainless exhaust shrouds
access panels
spars (also drawn in CAD)
nose wheel gearbox 12-525-032 - good condition
nose wheel gearbox 12-525-032 - good condition needs bearing repack/cleanup
landing gear switch - good condition
flap switch - good condition
nose gear leg - pattern
nose gear fork - good condition
nose gear wheel - good condition
nose gear scissors - multiple patterns
Aero fuel valve 113974 / 2164232 for o/h 1
lunkenheimer fuel strainer type C-3 parts 1
lunkenheimer oil drain valve good/some external pitting
undercarriage manual retract casting case 12-726-001 -2 and -3 pattern 1
stabiliser hinge forgings x 3, 12-219-006 one good, two slight pitting
fin hinge forging 12-239-002 some pitting
collor, rear fuselage lifting forging 14-333-004 L & R good 2
aileron bearing housing 12-722-016, x2 one good, one pattern
rudder pedals 12-514-004 good to fair 2
pedal brake arm 12-514-002 good 1
gunsight mount 14-741-118 fair, repairable 1
gun loading rod handle unk good 1
cabin roll over forging 14-319-023 cracked 1
cabin roll over forging 12-319-021 light corrosion 1
stabilizer attach fitting 12-339-009 good 1
elevator horn 12-723-019 Damage / hole 1
fin attach fitting, x 4, 12-339-010 two Pitted & two good
stabiliser hinge forging 12-219-506 pitting 1
clevis ends unk good 2
rudder hinge 12-209-003 good 1
nose wheel retract forging 12-522-006 good 1
main wheel bearing housing 12-519-004 good 1
gun mounting unk pattern 1
elevator control quadrant 12-229-007 good 1
aileron control quadrants x3 12-722-017 two pattern, one good
engine mount 12-311-041 pattern 1
bracket engine mount 26-311-034, good
bracket engine mount 26-311-033, good
fin fitting 12-239-003 good 1
propeller control arm 26-633-012 pattern 1
gun handle unk rough 1
engine mount 26-311-033 good 1
fuel filter curtiss new old stock 1
engine mount 26-311-034 good 1
trim tab drive housing - good
aileron trim tab bracket - good
oxygen tubing, 26-734-025, nos
door guessets - many - new
sprockets unidentified
nose wheel retract upper support forgings x L & R good condition
nose wheel pivot - pattern/static
wing reinforcement 14-134-093L good
wing reinforcement good
aileron control horns x3, 12-722-035, one good, one slight pitting, one heavy pitting
elevator rib 14-223-527 over drilled
junction box good/parts
spare fuses cover 14-759-118 good
instrument panel mount 12-732-027 good/repairable
outer cabin door handle 12-362-035 good
body hoist tube x 2, 15-319-065 good
aileron hinge brackets x 3 12-139-002 good/parts/static
bulkhead unknown good
bendix type A-10 magneto switch good
aileron & trim control bracket assy 14-722-060/15-725-048 good
torque tube & collar pitted/static
nose wheel screw retracting assy 12-525-002 parts
rudder pedal adjust arm 12-721-026L good
body keel reinforcement plates/angle 12-313-001 x 2 good and damaged/pattern
flap drive housing assy 12-726-006 damaged/pattern
fin fitting forging 12-239-004 good
brake masters various x 4 good
aileron trim tab actuator bracket 14-725-172 x 2, one good one pattern
wing light cover 12-137-002 x 2 one good one pattern
plate cockpit floor 14-319-057 pattern
rudder gusset 12-249-331 & 12-249-320 rib spacers good
wing tank access doors x 5 good
nose wheel indicator switch guard 14-529-015 good
body access panels x 3, good
tank access cover, good
elevator le sections, good
body/fin attach forgings 12-339-010 x 2, good
gearbox housing access panel 26-891-005 good
parking brake arms 12-519-012 x 2 good
rudder pedal adjustment arms x 5 good/patterns
body turn over fitting 12-319-007 good
vacuum regulator, average
rubbing plate pilots floor, good
stabilizer hinge, 12-219-006 good
gun adjusting mounts x 2 good
lower wing access door, 12-139-119 good
lg/flap switch box housing 14-519-065, good
tacho generator good/for overhaul
flap leading edge hinge, pattern
nose wheel shock strut attach forging 12-529-001, good
fuel pickups x 2, one short, one long, good
elevator horn, 12-723-019, some pitting
rudder pedals, minor damage usable
fuel filter
aero valve, 113974, unk
fuel selector, unk
gun charging handles, x 2, one good, one poor
1/10 hp drive motor, A494/M flap?, good
gun mount adjuster, parts
landing gear bracket 14-529-038, good
fittings, center section splice x 4, 12-143-003, L & R, good
fin fitting front beam, 12-239-003R, good
landing gear drive gearboxes x 4, for overhaul
flap drive sprocket housings x 2, parts
cabin rollover fitting 14-319-023, good but cracked
brake cylinder supports x 2, 12-721-024, pattern
trim tab chain/wire 12-726-026, good
parking brake cable and handle 24-514-024, good
brake discs, multiple, average
fuel sender/float, parts/pattern
37mm cannon magazine, for overhaul
50 cal wing magazines x 2, for overhaul
pesco fuel pump, tbo
titan fuel pump, tbo
deice tank 26-737-041, good
coolant tank
oil separator
50 cal gun support 14-741-109, good
50 cal gun cable, handle, bracket, 26-741-091/8
air filter housings x 3, good
vacuum pumps, for o/h
landing gear motors x 2, one good, one damaged case
cabin rollover forging, 14-319-022, good
bomb release bracket arm forging, 15-743-006, good

large amount of pieces of airacobra wreckage from various aircraft for patterns/parts
many fittings & thousands and thousands of smaller parts
not everything that is available is in the pictures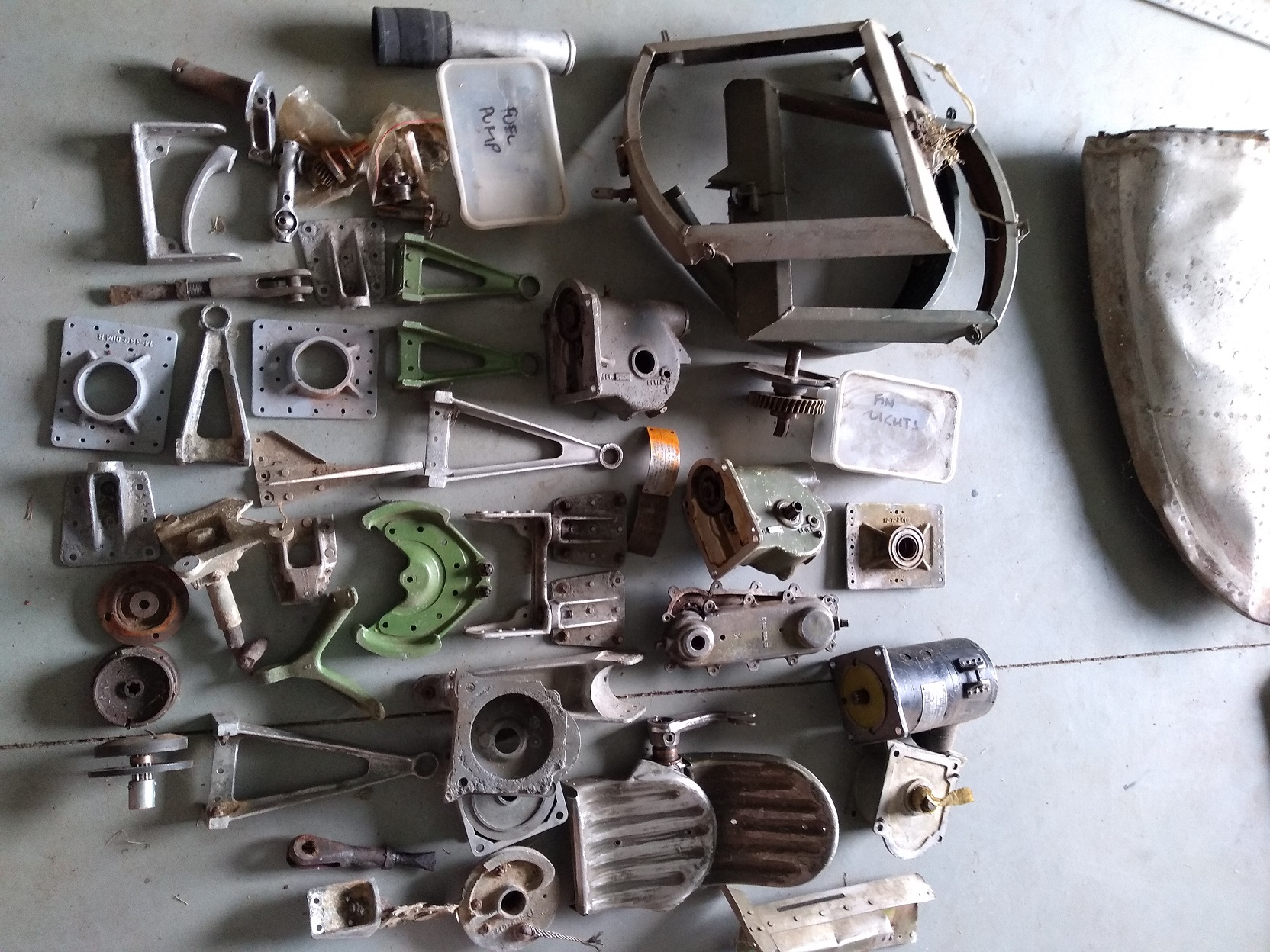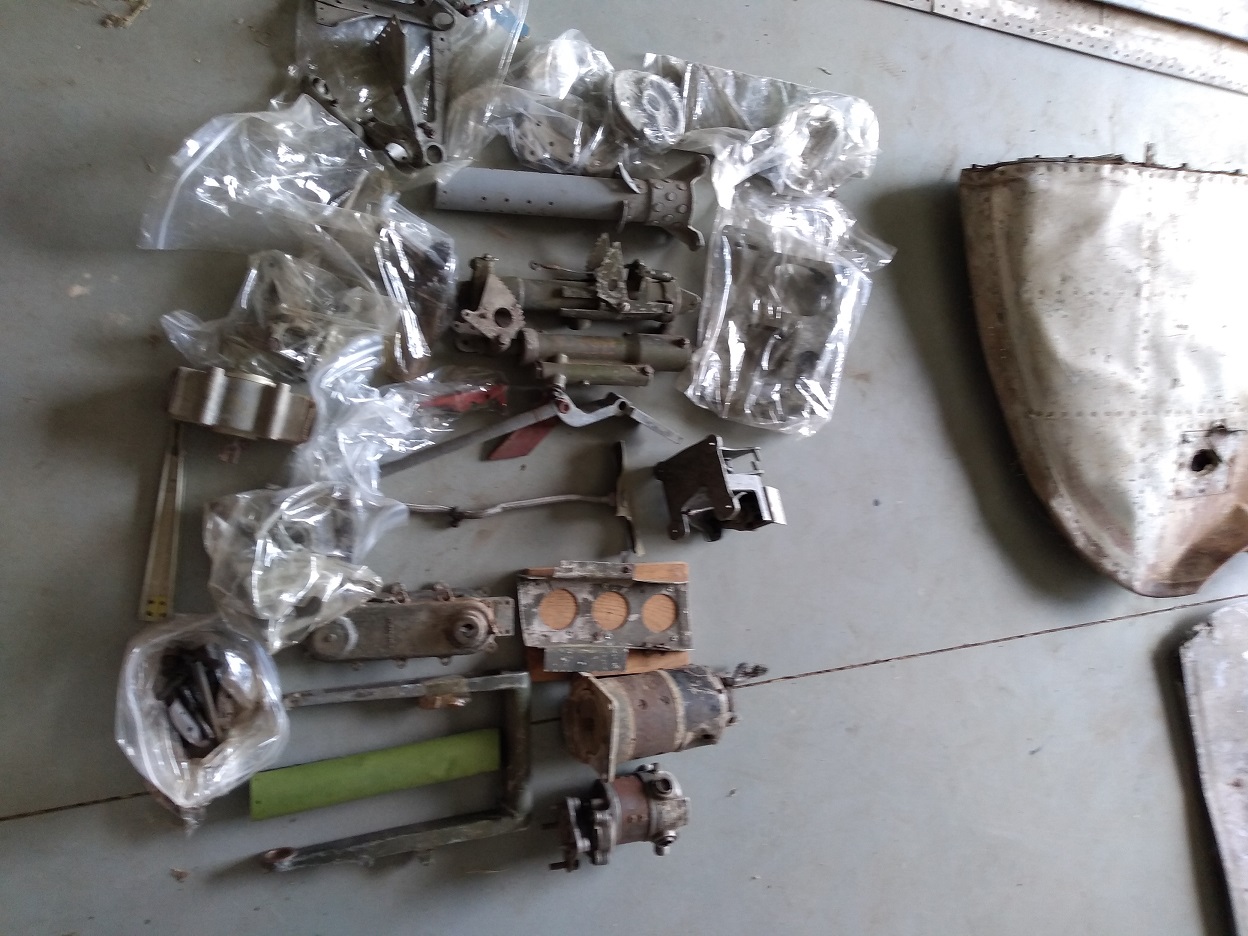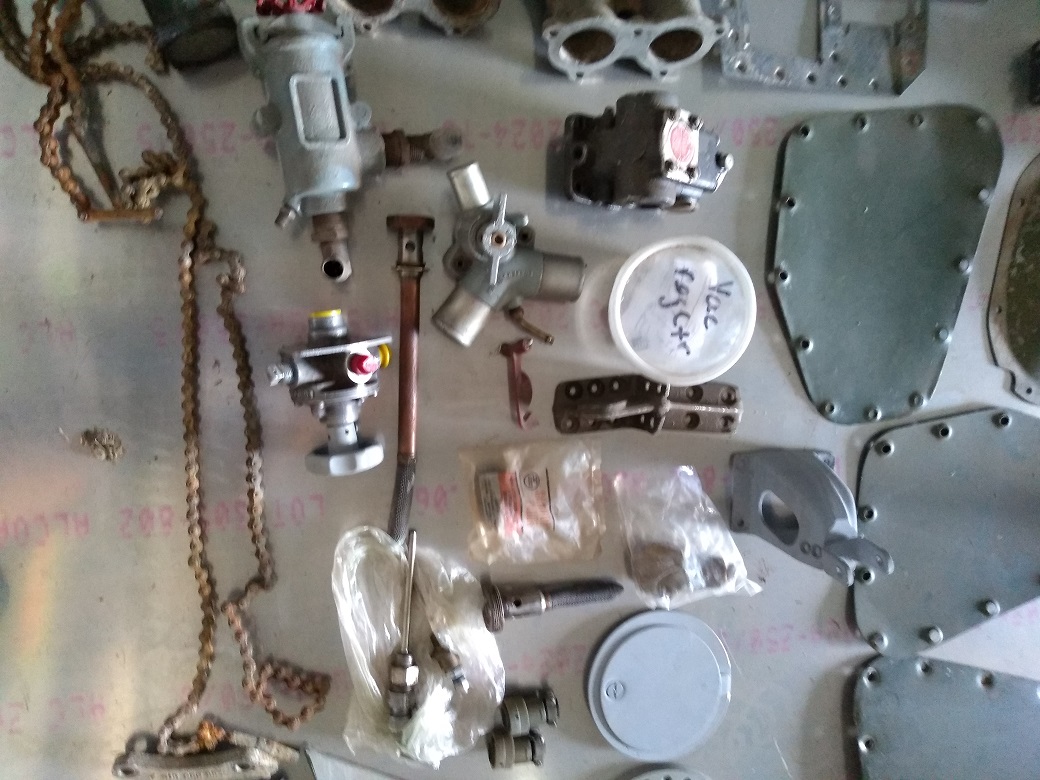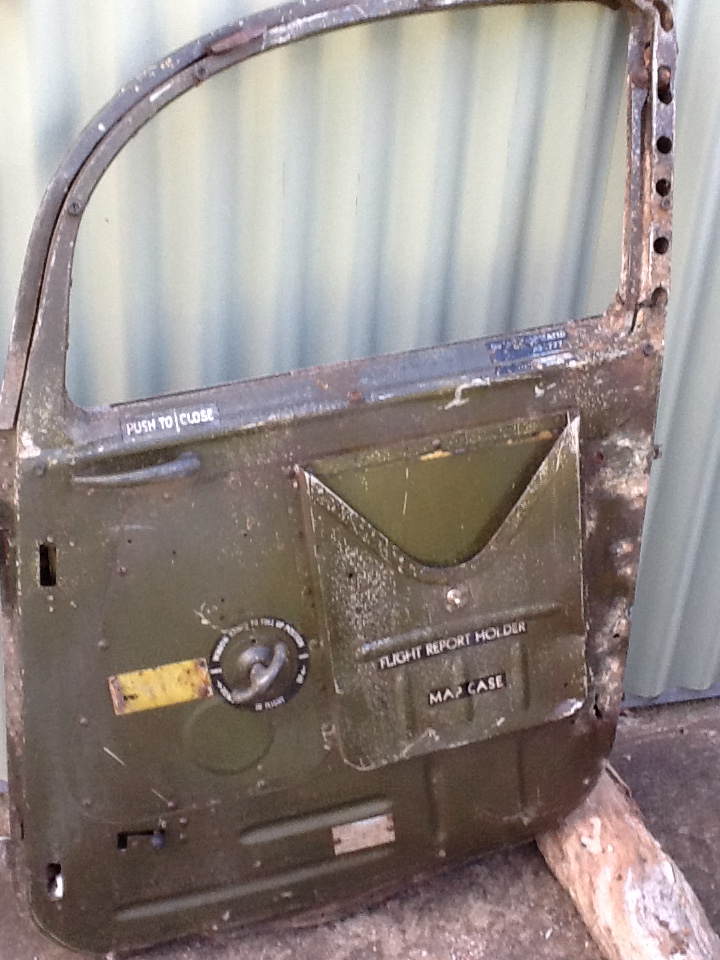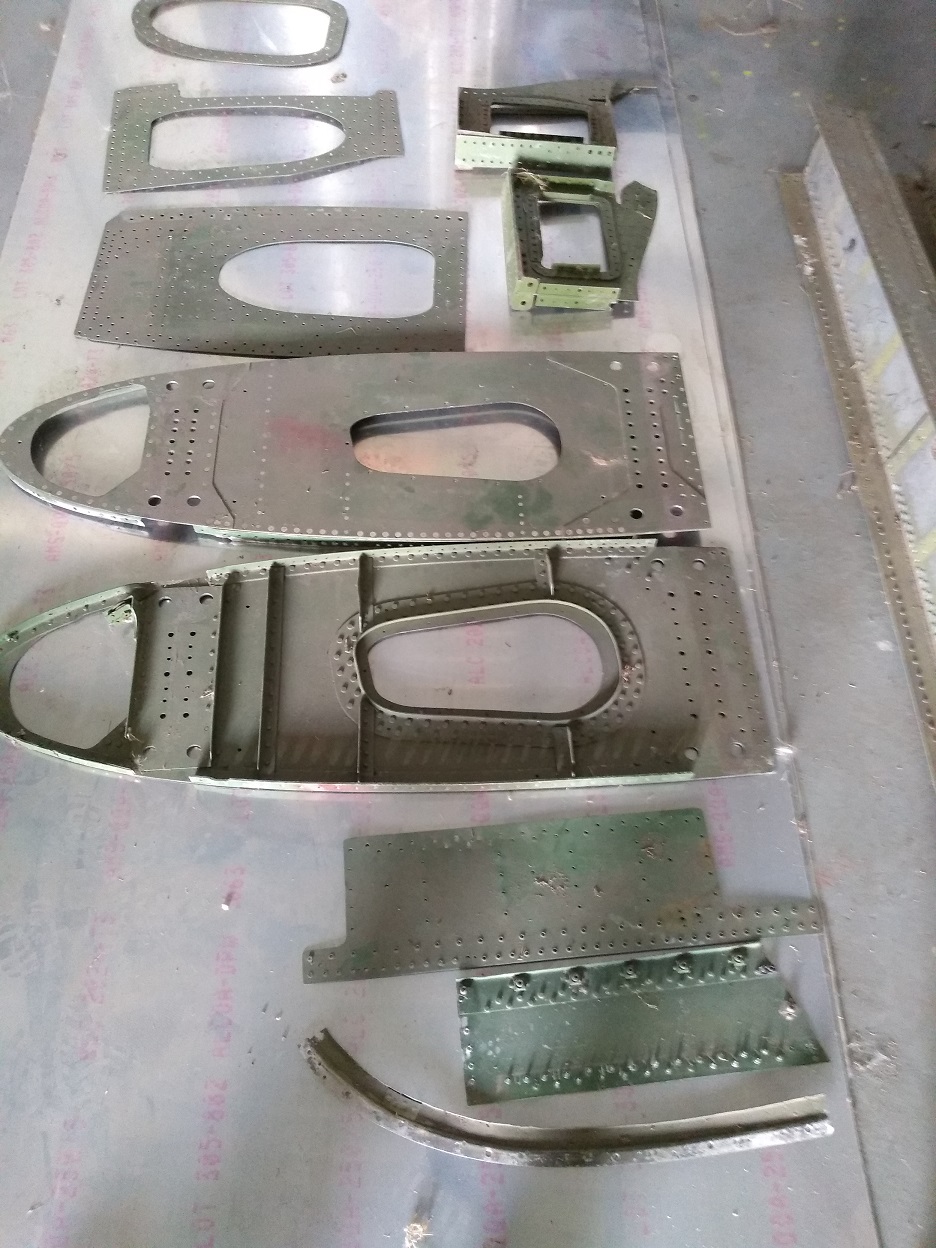 Click here to view more photos
$55,000 USD, priced at far less than recovery costs, must be moved soon, will consider parting out.

Located in Australia, Worldwide shipping is available.

contact admin '@' warbird.parts
Extensive collection of parts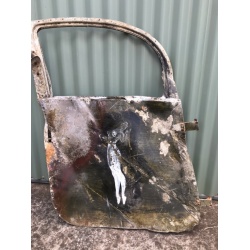 P-39 "Julia 2nd" pilots door
This is a very rare and historical pilots door from Bell P-39Q Airacobra s/n 42-19883, this aircraft is the sister ship of the famous "Brooklyn Bum" and "Sir little echo" P-39Q's and these flew with the 82nd Tactical Reconnaissance Squadron in the south west pacific from bases in New Guinea and later west Papua/Indonesia.
This particular aircraft was flown by the 82nd from 1942 until late 1944 until the group moved to the Philippines and traded in the cobra's for P-51D Mustang's.These aircraft were employed in low level high speed recon and strafing missions and were armed to the teeth with extra wing mounted .50 caliber guns in pods in addition to the standard 37mm cannon and nose mounted .50's.
Not many of these have survived and it is unlikely another will ever come up for sale again.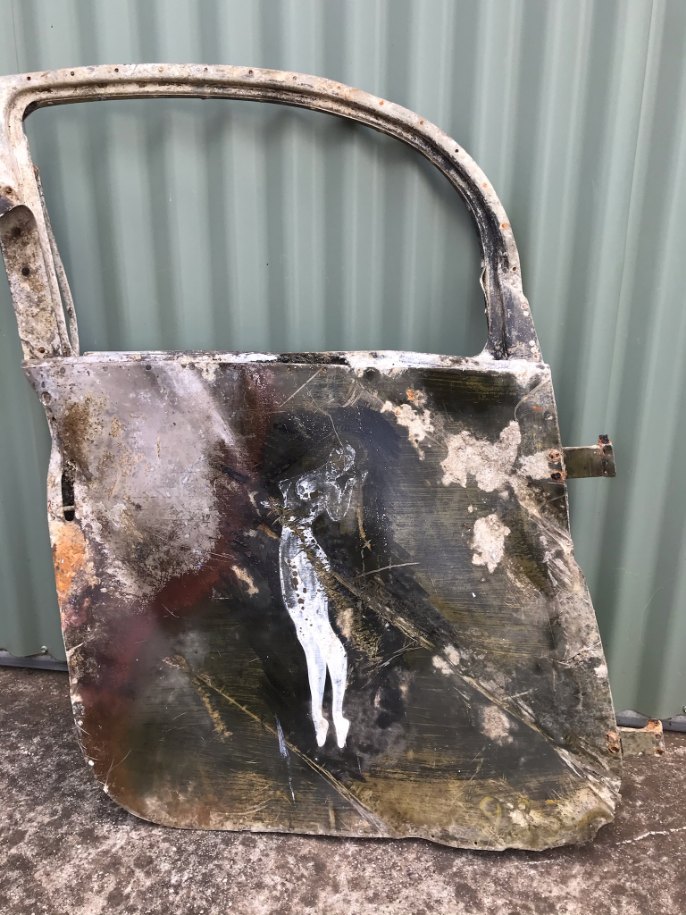 World wide shipping is available, contact us for a quote.
very rare