This is a very rare and historical pilots door from Bell P-39Q Airacobra s/n 42-19883, this aircraft is the sister ship of the famous "Brooklyn Bum" and "Sir little echo" P-39Q's and these flew with the 82nd Tactical Reconnaissance Squadron in the south west pacific from bases in New Guinea and later west Papua/Indonesia.
This particular aircraft was flown by the 82nd from 1942 until late 1944 until the group moved to the Philippines and traded in the cobra's for P-51D Mustang's.These aircraft were employed in low level high speed recon and strafing missions and were armed to the teeth with extra wing mounted .50 caliber guns in pods in addition to the standard 37mm cannon and nose mounted .50's.
Not many of these have survived and it is unlikely another will ever come up for sale again.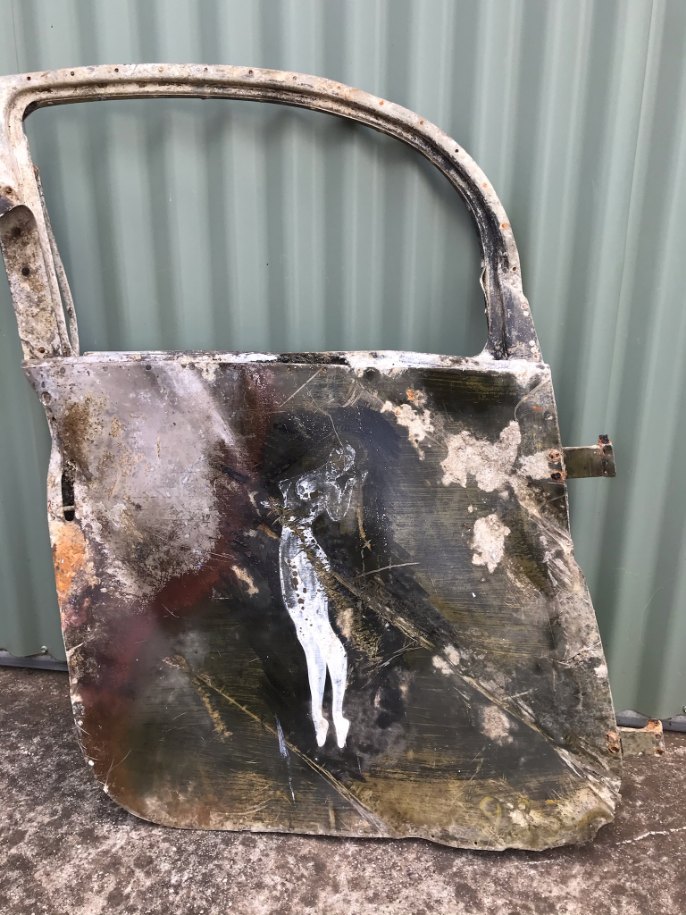 World wide shipping is available, contact us for a quote.