CAC Boomerang fighter project
Fast, affordable, budget fighter
CAC CA-12 Boomerang fighter aircraft project
.
C/N 896, RAAF S/N A46-73

This aircraft was built by the Commonwealth aircraft corporation in Australia in late 1942 as an emergency fighter to fight the impending Japanese invasion from the north and it was delivered to the Royal Australian air force in April 1943 where it joined 85 Squadron in Western Australia code W-SH / SH-W.
Based in Perth but operating out of an improvised strip called "Potshot" in the Exmouth gulf on the north western coast where it was assigned to protect a secret US Navy submarine base used to attack Japanese shipping in the Pacific.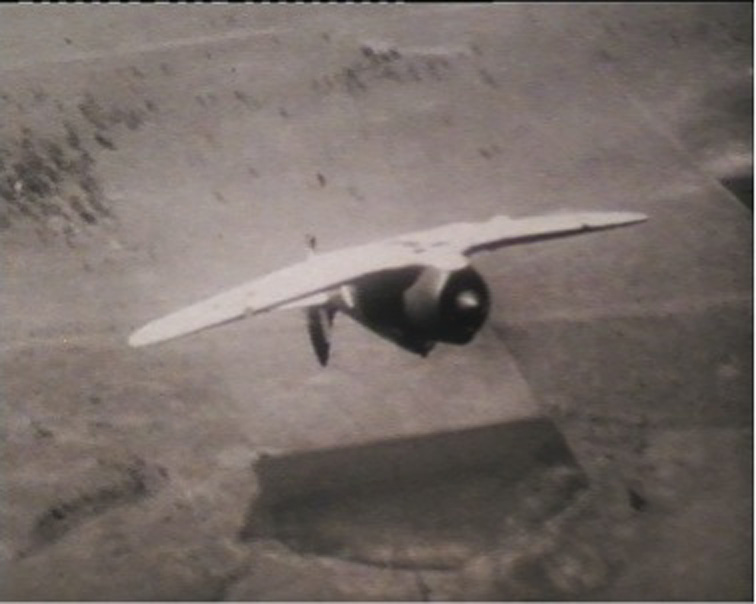 In early 1945 the 85th replaced their boomerangs with Spitfires and this aircraft was assigned to the army co-operation school where it was used to mark targets for the heavy hitters.
Retired after the war in 1946, it was displayed at the Sydney Society of Model Engineers for Sydney Show exhibit in 1947 and largely saved from scrapping.
A restoration was commenced on this aircraft but was unfortunately discontinued several years ago and the aircraft was left to sit and deteriorate again.
The CA-12 Boomerang was designed and flew for the first time in May 1942, only 3 months after the first order was received.
The boomerang fighter, armed with two 20mm cannons and four browning machine guns, was based on the CAC Wirraway trainer which was already in service with the RAAF, itself being based on the North American NA-16/T-6 design and was similar to, but superior to, the American P-64 fighter derived from the same North American NA-16 design.
The Boomerang being designed as an "emergency fighter" to combat the threatened Japanese invasion of mainland Australia was designed with speed, cost and simplicity in mind from the start and thus utilises a large number of components sourced from other existing designs already in production at the time.
The majority of parts used in its construction were able to be used as is "off the shelf" or with minimal modifications, these days this translates into a low cost, high performance fighter aircraft for the enthusiast when compared to its contemporary's with a much lower acquisition and restoration cost and a higher availability of parts.
General characteristics
Crew: 1
Length: 25 ft 6 in (7.77 m)
Wingspan: 36 ft 0 in (10.97 m)
Height: 9 ft 7 in (2.92 m)
Wing area: 225 sq ft (20.9 m2)
Empty weight: 5,373 lb (2,437 kg)
Gross weight: 7,699 lb (3,492 kg)
Powerplant: 1 × Pratt & Whitney R-1830 Twin Wasp 14-cylinder air-cooled radial piston engine, 1,200 hp (890 kW)
Propellers: 3-bladed constant-speed propeller
Performance
Maximum speed: 305 mph (491 km/h, 265 kn) at 15,500 ft (4,724 m)
Range: 930 mi (1,500 km, 810 nmi)
Service ceiling: 29,000 ft (8,800 m)
Rate of climb: 2,940 ft/min (14.9 m/s)
Wing loading: 34.2 lb/sq ft (167 kg/m2)
Power/mass: 0.16 hp/lb (0.26 kW/kg)
Armament
Guns:


2× 20 mm (0.787 in) Hispano or CAC cannons
4× 0.303 in (7.7 mm) Browning machine guns

Bombs: provision for a bomb, when the large ventral drop tank was not carried
This project is largely complete with the exception of the outer wing panels. New outer wing panels can be made in house or CAD drawings made from original outer wings will be provided to the purchaser.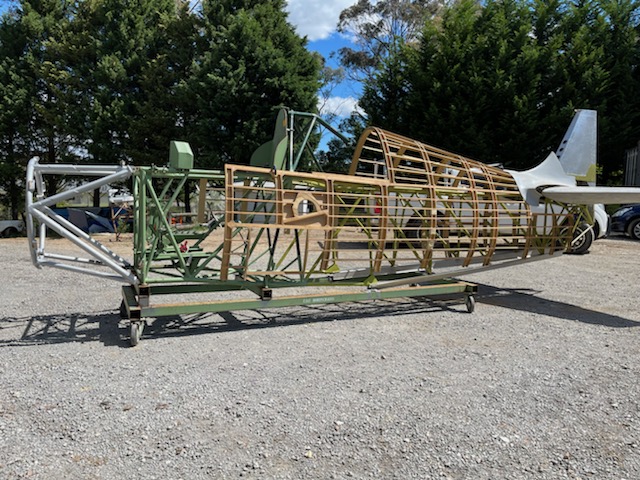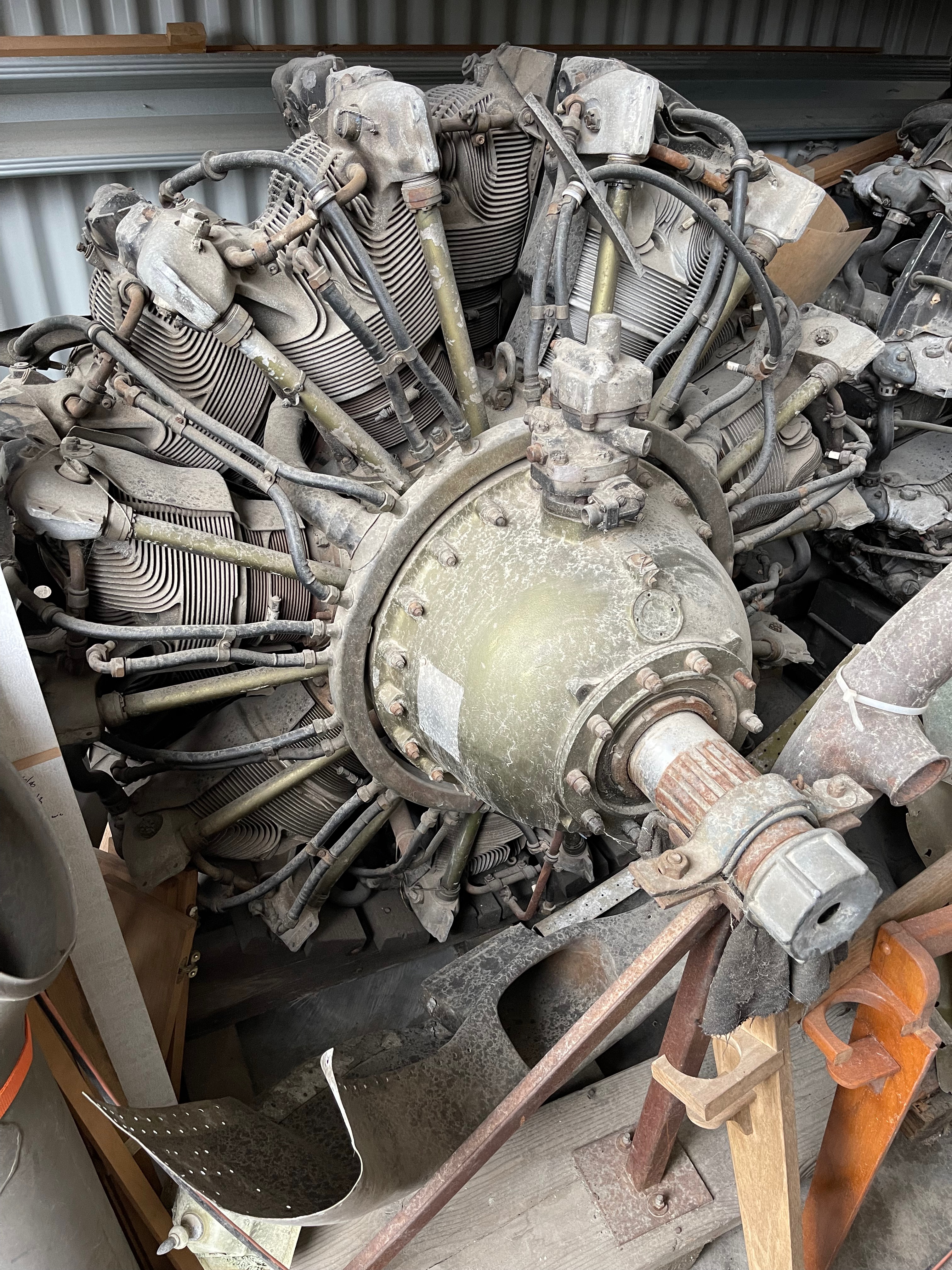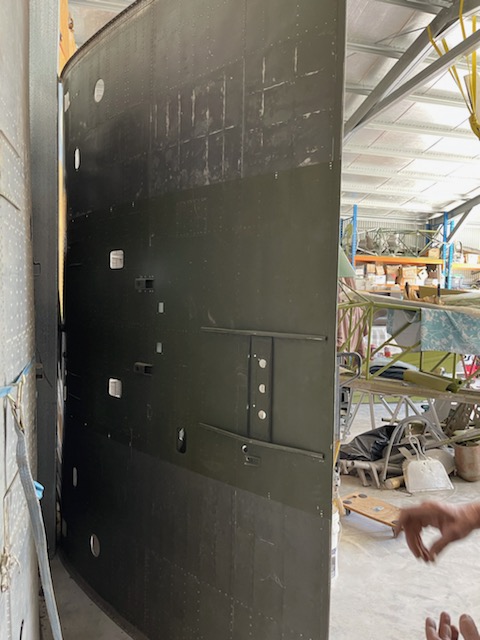 The following parts included with the project:
Main & rear fuselage frames - previously restored, will need to be re-checked and re-painted.
SNJ-5 centre section - good condition, included as removed or original spec centre section can be made at extra cost
new boomerang center rib needs heat treatment
P&W 1830-92 engine - as removed, needs overhaul, no logs
Reproduction CA-12 vertical stabiliser kit, original spec
T-6 horizontal stabiliser left and right - use as is or minimal modification to spec
Super constellation spinner assy to be converted to boomerang - good condition (optional original CAC spun blank)
Cockpit frame assy - good condition
CA-12 engine mount genuine - good condition
Complete CA-13 wooden shell - new reproduction off original planes, need final skinning
Seat - reproduction, needs finishing – sheet metal kit
Main landing gear – CA-12/13 Boomerang original
T-6 main wheels - need overhaul
CA-12 stabiliser to fuselage fairing fibreglass - new reproduction
CA-13 end cap rib (rear fuselage frame)
CA-12 genuine windshield frame assy complete - disassembled
CA-13 genuine canopy partially complete plus parts
Boomerang complete plexiglass window kit made from original tooling - new reproduction
Canopy rails – new reproduction
control stick assy - new reproduction
Instrument panel blank - new
Lower int panel - new reproduction
Pair of canopy rail support channels - new reproduction
Pair of canopy rail doubler channels with new hardware and support fixtures - new reproduction
Lower monocouque parts various – as removed & reproduction
SNJ Left and right elevators as removed - good condition (minor mod for boomerang)
A pair of CA-13 tube up-lock braces L and R casting, poor cond
A set X 4 Hudson outer cowling panels, poor OR a Complete good set available on request at extra cost ex USA
Reproduction boomerang nose ring metal/composite, exact copy taken from A46-140 - partial
Exhaust mounting ring
Exhaust tail pipe Hudson, needs to be converted - new old stock
Hudson/boomerang complete exhaust collector ring - as removed
Boomerang exhaust heat shield - good condition, needs minor repair
Boomerang lower chin cowling reproduction fibreglass
Hudson exhaust outlet cowling cover, needs to be converted
Boomerang upper oil tank armour cowling - reproduction fibreglass, exact copy off J15
Boomerang port side cowling cover – new, needs to be finished
Boomerang starboard side cockpit outer panel with booster coil cover - new
Boomerang port side cockpit upper panel - new reproduction
Left and right outer upper quarter panels - new reproduction
CA-13 rear view mirror housing and mount - new reproduction
CA-12 firewall as removed
CA-12 L/R foot wells and foot well mounts - new reproduction
CA-12 hydraulic shelf, bare
Wirraway pedal rack assy - good condition
Wirraway/CA-12 throttle assy as removed - parts
L/R armrest covers - new reproduction
Various boomerang as removed castings – as removed and new
wirraway break master cylinder – as removed
CA-12 IFF box cockpit mount - OHC fitted to aircraft
36 new old stock clamps various sizes
boomerang oxygen tank
pair of new CA-13 seat rails
CA-12 seat cushion - new reproduction
wirraway tail wheel casting assy with tail wheel
SNJ main fuel tanks (have been garnet blasted) - repairable
centre section fuel tank covers (have been garnet blasted)- repairable
Wirraway inner break dust covers - AR
A pair of new Desser tires and tubes supplied
myewest wheel bump covers fibreglass - reproduction
Landing gear door outer skins
new phenolic wheels
various instruments supplied - as removed fitted to aircraft
pair inst panel mounts - new reproduction
pair of inst panel stand-off shafts and new associated hardware - new reproduction
lower inst panel mounts
compass cockpit compass mount - new reproduction
Control stick lock assy – poor condition
Landing gear selector handle - needs repair
Control lock casting - OH/C
Air vent tube mount - OH/C
Electrical stat box assy - as removed
Eclipse starter switch assy - as removed
Primer cock - as removed
A pair inst. panel round knobs - new old stock
main GPU switch - new old stock
A pair of 1/4 inst panel boxes fitted - new reproduction
A pair of 1/4 inst panel box face plates - new reproduction
ignition switch - good condition
pair SNJ trim wheels - as removed
Main hydraulic gear cylinders - as removed
Tail wheel shock cylinder - good condition
Main landing gear door mounting blocks -new
Vertical stabiliser position lights
Wirraway oil tank
& much more, this is not an exhaustive list.
If you are looking for the best all round 'bang for your buck' second world war fighter aircraft, you cannot do any better than a boomerang.
This project is offered either on an "as is" basis for
$105,000 USD
or alternatively the restoration can continue and be progressed to any stage the purchaser sees fit, as a static museum piece or as an airworthy fly away fighter, at the current workshop.
CLICK HERE FOR PROJECT IMAGES
World wide sea freight is available, contact us for more information or a quote.